Our next concert at the Nick will feature Evans and Doherty with opening act Sarah Jane Scouten
All Nick concerts are held at the Crescent Heights Community Hall, 1101 2nd St. N.W. Doors open at 7:00 and showtime is 7:30.
Tickets for this concert are on sale through Brown Paper Tickets.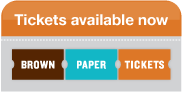 Evans and Doherty: Evans & Doherty have performed from Waterford, Ireland to New Waterford, Cape Breton, from Berlin to Boston and from Nova Scotia to New Zealand. Since coming to Canada from Ireland, Kevin Evans & Brian Doherty have been an integral part of the East Coast music scene for thirty years. In celebration, they've released 30 Years of Folkin' Around. To capture the essence of an Evans & Doherty performance, take a lively blend of traditional, original and contemporary songs, add a liberal sprinkling of stories and humour, then sit back to enjoy and sing along. Kevin's song Christmas Memories achieved platinum status in Canada for John McDermott. His song The Orchard was recorded by Tommy Makem and Liam Clancy and Stompin' Tom Connors recorded Silver Sea. At home in a pub-setting, concert hall or festival, Evans & Doherty are first-rate musicians and singers possessing the ability to entertain any audience, any place, any time.
Sarah Jane Scouten: In 2014 Sarah Jane released The Cape, throwing a wake for all the things we won't have back again; shameless nostalgia for place, time, lost loved ones, frayed family ties and bonds too strong to break. Her songs are faithful to a long-standing folk music tradition, but often spill over into modern themes that are outspoken and edgy, from homelessness to midwifery to tongue-in-cheek heartache songs and unabashed Canadiana. Sarah shows her signature flair for the roots of roots music, from Western-swing, honky-tonk, Cajun and Appalachian string band music to a hint of the Maritimes.
Tickets for all our new year concerts will go on sale December 11 through Brown Paper Tickets