Our next concert at the Nick will feature Dala with opening act The Doll Sisters.
Tickets for this concert are on sale at Brown Paper Tickets.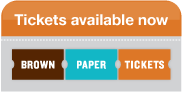 All Nick concerts are held at the Crescent Heights Community Hall, 1101 2nd St. N.W. Doors open at 7:00 and showtime is 7:30.
Amanda Walther and Sheila Carabine of Dala write and sing in harmony best described as angelic. Amanda's ethereal soprano voice blends seamlessly with Sheila's velvety alto, creating the lush harmonies that have become their trademark. The sheer joy with which they perform is infectious, turning first-time listeners into instant fans. Dala are equally entertaining between songs, telling funny and down to earth stories that make every show unique. In the summer of 2010, Dala's PBS special Girls From The North Country was broadcast and the live CD earned Dala the 2010 Canadian Folk Music Award for Vocal Group of the Year and a Juno nomination for a Roots and Traditional Album of the Year: Group. Dala's latest album Best Day was released in June of 2012. It was nominated for three Canadian Folk Music Awards: English Songwriter of the Year, Vocal Group of the Year and Producer of the Year.
The Doll Sisters are a fiery Celtic Americana duo who weave haunting harmonies and stellar songwriting. As skillful multi-instrumentalists on guitar, fiddle, banjo, mandolin and bodhrán, Jenna Leigh Doll & Shelby Doll fuse together influences from their rich Irish and Scottish heritage, as well as inspirations from roots and rock. Their harmonies easily conjure up images of moonlit mountains and misty, rain-soaked hills, backed by the fierceness of Shelby's soaring fiddle and Jenna's rhythmic and adaptive intensity on guitar. The dynamism and connection between the duo captivates audiences, drawing them in from the beginning to the end.
Tickets for the following Fall 2014 Nick shows are on sale at: Brown Paper Tickets.
Nov 8:   Martin Simpson with opening act Shawna Caspi
Nov 22:   Richard Shindell with opening act Kevin John Cook