Our next concert at the Nick will be a 3-in-1 night featuring Kat Danser, Jon Brooks and The T. Buckley Trio
All Nick concerts are held at the Crescent Heights Community Hall, 1101 2nd St. N.W. Doors open at 7:00 and showtime is 7:30.
Tickets for this concert are on sale through Brown Paper Tickets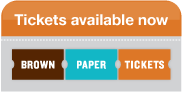 Kat Danser: Kat Danser's music navigates a paddle steamer from the muddy banks of the Mississippi Delta downriver toward a big ol' full moon over New Orleans. Dubbed 'Queen of the Swamp Blues', this guitar slinger, songsmith, and blazing vocalist channels the spirit of roots, blues and gospel music pioneers. Her fourth album, Baptized by the Mud, addresses the dichotomy of 'church-blues': blues music as devilish and church music as angelic. This sub-genre demonstrates that human truth and the divine are one in the same – "one is preached from behind the pulpit and the other from behind the plow".
Jon Brooks: With a death count of 75 The Smiling and Beautiful Countryside is an album of rural Canadian murder ballads that defies categorization and resists any 'folk,' 'singer-songwriter,' or 'solo acoustic' description. Equal parts local Canadiana and universal horror, it buries all the trademark Jon Brooks social commentary in a shallow, roadside grave. Philosophical paradox, gallows humour, impossible love, titillating gore, adulterous sex, serial killers, gun dealers, rampage killing, missing women, First Nations catastrophe, necrophilia, Shakespeare, and John Milton: This is neither an album for casual fans nor is it music that will ever be heard in your dentist's waiting room.
The T. Buckley Trio: The T. Buckley Trio delivers soulful laments and gritty truths, wrapped in a cowboy blanket to create a distinct western Canadian flavour. The trio features T. Buckley as the band's lead vocalist and principle songwriter, winner of the 2010 Calgary Folk Festival songwriting contest; Derek Pulliam, on stand-up bass and vocals and Tim Leacock on electric guitar, mandolin and vocals. The band brings a more-than memorable stage presence and harmonies that create a sound much larger than their modest stage set up. The band's latest recording, Northern Country Soul, charted No. 1 on both CKUA and CJSW.
Tickets for all of the following fall shows are on sale through Brown Paper Tickets 
Oct 31:   Stephen Fearing with opening act Mariel Buckley
Nov 14:   The Sweet Lowdown with opening act Adrian Nation
Nov 28:   Evans and Doherty with opening act Sarah Jane Scouten