The first club of our 35th anniversary season will feature John McCutcheon with opening act Ken Stead.
Tickets for this concert are on sale at Brown Paper Tickets.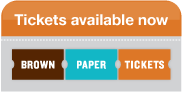 All Nick concerts are held at the Crescent Heights Community Hall, 1101 2nd St. N.W. Doors open at 7:00 and showtime is 7:30.
After teaching himself how to play a mail-order guitar John McCutcheon headed for the classroom of the eastern Kentucky coal camps, union halls, country churches, and square dance halls. His apprenticeship to many of the legendary figures of Appalachian music imbedded a love of not only home-made music, but a sense of community and rootedness. As an instrumentalist, he is a master of a multitude of traditional instruments; including fiddle, banjo, guitar, autoharp, jaw harp and most notably, the rare and beautiful hammer dulcimer. His songwriting has been hailed by critics and singers around the globe. His thirty recordings have garnered every imaginable honor including seven Grammy nominations. His books and instructional materials have introduced budding players to the joys of their own musicality and his commitment to grassroots political organizations has put him on the front lines of many of the issues important to communities and workers.
Ken Stead has just released his brand new EP Unfinished. He writes with depth and insight and his strong voice takes his listeners on journeys we do not expect. We are drawn into his quiet charm, his joy with life and the world around him, his faith, and hope that love and peace will always prevail. His songs reflect life's experiences, his spiritual journey and lessons learned on the road. He delivers in an uplifting and affirming manner that leaves an audience energized, connected and knowing that life is better at the end of the evening than it was at the beginning.
Tickets for the following Fall 2014 Nick shows are also on sale at: Brown Paper Tickets.
Oct 11:   The Fred Eaglesmith Travelling Steam Show with opening act Tif Ginn
Oct 25:   Dala with opening act The Doll Sisters
Nov 8:   Martin Simpson with opening act Shawna Caspi
Nov 22:   Richard Shindell with opening act Kevin John Cook