Our next concert at the Nick will feature Annie Lou with opening act Brent Tyler.
All Nick concerts are held at the Crescent Heights Community Hall, 1101 2nd St. N.W. Doors open at 7:00 and showtime is 7:30.
Tickets for this concert are on sale through Brown Paper Tickets.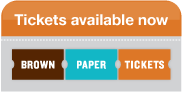 Annie Lou:  Canadian Folk Music Award, West Coast Music Award, and Juno nominee Annie Lou is Anne Louise Genest, an artist who carries the spirit of an old storyteller, creating songs steeped in the flavours of oldtime mountain, Appalachian, and traditional country and bluegrass music. She writes songs that break the heart and put it back together again. She tells tales from rural life paths of hard-hit, hard-won victories of everymen and women. Beautifully creative songs and tunes range from rousing and boisterous to gentle and poignant, and map a homescape of hard-drinking grandmas, rural dancehalls, blue collar fashions, small towns and big cities. Annie Lou has just released her latest recording, Tried and True, original music, rooted in tradition. Her band, featuring singers Andrew Collins, mandolin and fiddle, Max Heineman, upright bass, and Sarah Hamilton, fiddle, offers boot grooving, heart moving music delivered with pluck and tenderness.
Brent Tyler:  Brent Tyler has an intricate and skillful guitar style combined with a disarming and soulful voice befit of his literal seven-foot stature. He balances the soft subtlety of honest and introspective folk music with catchy and powerful soul-roots hooks and melodies. His giant delivery has evolved from imitative influences into his very own versatile, powerful, and dynamic style, drawing people in with his physical stage presence, story-telling ability, and surprisingly elastic vocal range. His music is lyrically textured with real life; honesty and love, hope and healing, authenticity and forgiveness. Brent's newest CD Love Myself was released in 2015.
NICK WINTER NEWSLETTER PDF 
Here's a PDF of our Nick Winter 2016 newsletter.  This is an interactive document. All  blue-underlined text links to websites. Clicking on the pictures of the performers on pages 2-4 links to their sites.   Nick Winter Newsletter 
Tickets for all of the following winter 2016 concerts are on sale now through Brown Paper Tickets.
Mar 5:  Del Barber and the Profiteers with opening act Dianne Quinton
Mar 19:   Jayme Stone's Lomax Project with opening act Ruth Purves Smith
Apr 2:   Christine Lavin & Don White with opening act Tim Williams
Apr 16:  Patrons' Night