Our next concert at the Nick will feature  James Hill & Anne Janelle with opening act Amy Thiessen.
All Nick concerts are held at the Crescent Heights Community Hall, 1101 2nd St. N.W. Doors open at 7:00 and showtime is 7:30.
Tickets for this concert are on sale at Brown Paper Tickets.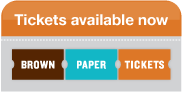 James Hill has come a long way from that fateful day when he first held a ukelele in fourth-grade music class. He has re-written every rule that had previously kept the ukulele (tenor, baritone and slide) in the realm of novelty and obscurity. Anne Janelle's sweet voice and sultry, bittersweet cello provide the perfect setting for her personal, evocative and poignant lyrics. The elegance of her classical training meets fearless curiosity as she creates songs steeped in the rich traditions of folk, pop and jazz. James and Anne's collaboration on True Love Don't Weep earned a Canadian Folk Music Award for Traditional Album of the Year. James' 2014 release, The Old Silo invites you into a world of new beginnings, old regrets, might-have-beens, burning questions, beautiful women, horny geezers and gold diggers. But it's not all sex, drugs and ukulele. There are moments of stillness and striking beauty.
Amy Thiessen has devoted her life to both the creative and the healing arts as a singer with a powerful, versatile, pop voice and as a certified yoga instructor. The groundedness, that comes with the yogini's life, allows practitioners to reach deep within themselves and "share their souls" is clearly audible in Amy's songs and performances. Her sophomore album, In Between Goodbyes, features captivating folk-pop songs, a rare combination of light and catchy, accessible and thoughtful, heartfelt and evocative, and showcases a seemingly-effortless authenticity and an ease with exploring the depths of one's spiritual and emotional life.
Tickets for the following 2015 Nick shows are also on sale at: Brown Paper Tickets.
Mar 21:   Old Man Luedecke with opening act The Command Sisters.
Apr 18:   The Bills with opening act Lizzy Hoyt.
Apr 25:  Patrons' Night.