Our next concert at the Nick will feature Caladh Nua with opening act Jim Serediak with Jamie Philp.
Here's a video of Caladh Nua performing "The Cruel Lowland Maid".
Tickets for this concert are on sale at Brown Paper Tickets.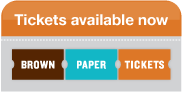 All Nick concerts are held at the Crescent Heights Community Hall, 1101 2nd St. N.W. Doors open at 7:00 and showtime is 7:30.
Caladh Nua - pronounced: Coll-ah Noo-Ah (meaning 'New Harbour' or 'New Haven') is a tightly-knit, vibrant and talented band with its origins deeply rooted in the south-eastern counties of Ireland. Comprising five versatile musicians and singers playing a wide selection of instruments, the band has captured the essential qualities of traditional Irish music and balanced them finely with an innovative contemporary styling. Caladh Nua has cast a uniquely captivating net of Irish music and song to an ever receptive and increasing worldwide audience. Caladh Nua are Eoin O'Meachair on tenor banjo, whistles and vocals, Paddy Tutty on fiddle and bodhran, Lisa Butler on lead vocals and fiddle, Derek Morrissey on button accordion and Colm O'Caoimh on guitar. Performing a vast repertoire of haunting songs and evocative tunes the band continues to lead their listeners on a musical escapade through a sound-scape of their own creation
Jim Serediak has been writing songs and finger-style guitar instrumentals since receiving his first guitar at age eleven. Some Kind of Divine Cycle explored issues of indigenous peoples, conservation of nature and Jim's observations of the cycle of life. In The Transcendent Sky, songs of love, life and a deep passion for the natural world are interspersed with evocative guitar instrumentals. Jim seeks to sooth the spirit while creating fine lyrical etchings that dig for a deeper understanding of our existence and journeys. His latest CD, Angels Behold, was released in November. Jim will be joined at the Nick by guitarist Jamie Philp.
Tickets for our final 2013-14 concert are on sale at Brown Paper Tickets.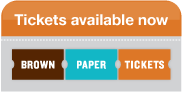 Apr 5                     Michael Jerome Browne with opening act Jimmy Whiffen