Our next concert at the Nick will feature Dave Gunning with opening act Steph Cameron.
All Nick concerts are held at the Crescent Heights Community Hall, 1101 2nd St. N.W. Doors open at 7:00 and showtime is 7:30.
Tickets for this concert are on sale at Brown Paper Tickets.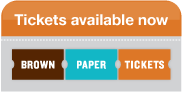 Dave Gunning finds stories that grab you by the heart, writing from a sonic menu that includes flavors of Irish, Scottish, folk and country musical styles. Dave's 10th album No More Pennies is inarguably his finest collection of songs to date. These Hands, co-written with George Canyon, is a 'call to action' style song reminiscent of classic Pete Seeger, to inspire us to make good in this world. These Hands was awarded Song of the Year at the 2013 East Coast Music Awards and Dave picked up nominations for Folk Recording and Fans Choice Entertainer of the Year. His 2011 release, … a tribute to John Allan Cameron was honored with a Juno nomination and won two Canadian Folk Music Awards and two ECMA Awards. Engaging and charismatic, Dave has a magnetic gift of captivating audiences by creating a bond, through down-to-earth details, homespun humour and seasoned musicianship.
Steph Cameron is an engagingly communicative and energetic performer whose music seems to echo another time and place. Think of the beatniks in the '50s, think Greenwich Village circa 1963. Steph Cameron and her like-minded friends share music around the campfire, or by candlelight within the rural cabins they have built themselves. That environment spawned Sad-Eyed Lonesome Lady, her astonishingly accomplished debut album. Steph explores a vast emotional terrain with convincing skill, thanks to her pure, strong and supple voice. Steph's songs dig deep, drawing upon the experiences and lessons learned from a fascinatingly nomadic and sometimes turbulent lifestyle.
Tickets for the following 2015 Nick shows are also on sale at: Brown Paper Tickets.
Feb 21:   John Reischman and the Jaybirds with opening act Karla Adolphe.
Mar 7:   James Hill & Anne Janelle with opening act Amy Thiessen.
Mar 21:   Old Man Luedecke with opening act The Command Sisters.
Apr 18:   The Bills with opening act Lizzy Hoyt.
Apr 25:  Patrons' Night.