The final concert of our 2014-2015 season will present our second Nickelodeon Patrons' Night, featuring performances by 12 patrons and Nick volunteers.  Several of our performers have released, or are working on CD's and some have only played 'round the campfire.  Each set will see the performers on stage together and they'll play, in the round, with each act doing two songs.  At the end of the third set we'll invite all of the performers from all three sets back to the stage to perform a finale song we can all sing together with the audience.
$15 tickets for this concert are on sale at Brown Paper Tickets.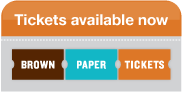 Nick Season Ticket holders can gain admission to this special event as always.
All Nick concerts are held at the Crescent Heights Community Hall, 1101 2nd St. N.W. Doors open at 7:00 and showtime is 7:30.
Here are our Patrons' Night performers!
Vic Bell
(A secretive patron)
Dave Foster
Alex Koddo & Barry Hertz
= = = = =
Elizabeth Brennan
Milada Risan
Karen Mills
Tessitura (Doug Baker, Fiona McGinn & Murray Little)
= = = = =
Poor Boy (Don Gowan and Audrey Guagliano)
Will Mehew
Vanessa Cardui
The Still Waters (Dianne Quinton and Peter May)
FINALE:  The entire ensemble!