Our next concert at the Nick will feature Martin Simpson with opening act Shawna Caspi.
All Nick concerts are held at the Crescent Heights Community Hall, 1101 2nd St. N.W. Doors open at 7:00 and showtime is 7:30.
Tickets for this concert are on sale at Brown Paper Tickets.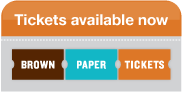 Widely acknowledged as one of the finest acoustic and slide guitar players in the world, Martin Simpson's interpretations of traditional songs are masterpieces of storytelling. His solo shows are intense, eclectic, spellbinding and deeply moving. There is no-one who has more successfully combined the diverse elements of British, Afro-American and old-timey music than Simpson. His career includes collaborations on stage and record with Richard Thompson, June Tabor, Jackson Browne, Martin Carthy, David Lindley, David Hidalgo, Steve Miller, Dick Gaughan and many more. Martin has been nominated an astounding 26 times in the twelve years of the BBC Radio 2 Folk Awards – more than any other performer – with 9 consecutive years as nominee for Musician of the Year, which he has won twice. Whether playing American old-time music, blues, a Dylan song or his own material, Martin Simpson is unpredictable, individual and a guitarist of immense subtlety.
Shawna Caspi is a guitar-picking, classically-trained folkie with a sweet-tooth for a good story, a sly lyrical wit and a rich, powerful voice. She sings of love, travel, home and heart, distilling each experience into a series of vibrant snapshots, coloured with humour and grace and arranged with care and craft. Her latest release, Apartments for Lovers, is a solo guitar and voice album that showcases her rich voice and remarkable fingerstyle guitar technique. With a commanding stage presence and an inviting charm, she doesn't need a band to deliver an engaging show.
Tickets for the following Fall 2014 Nick show are on sale at: Brown Paper Tickets.
Nov 22:   Richard Shindell with opening act Kevin John Cook