Tickets for ALL of the following 2015 Nick shows are now on sale at: Brown Paper Tickets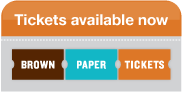 Jan 10: Three in One Alberta Night: 100 mile house, Joe Nolan, The Travelling Mabels.
Jan 24: Wendell and Wheat with opening act Matt Patershuk.
Feb 7: Dave Gunning with opening act Steph Cameron.
Feb 21: John Reischman and the Jaybirds with opening act t.b.a.
Mar 7: James Hill & Anne Janelle with opening act Amy Thiessen.
Mar 21: Old Man Luedecke with opening act The Command Sisters.
Apr 18: The Bills with opening act Lizzy Hoyt.
Apr 25: Patrons' Night.
The Nick's ticket capacity is 193 patrons, and 110 of those are season's ticket holders.
Our 2014-2015 season's pass GOLD CARDS are sold out.
The Nickelodeon thanks all those returning GOLD CARD holders who are supporting the club once again. We also warmly welcome those who have purchased a GOLD CARD for the first time after having been on our waiting list. GOLD CARD holders are reminded that your season's passes are transferable if you cannot attend a performance.
Every year, very few Season Tickets become available.  The Nickelodeon has created a waiting list for those patrons who have indicated their interest in purchasing a GOLD CARD for an upcoming season. 
Patrons wishing to be added to the waiting list can email us at GoldCards@thenick.ca
Ticket Sales
$25 Advance Tickets for all September to November 2014 concerts will go on sale on September 12, 2014 at 9:00 am.
Tickets for the January to April 2014 concerts will go on sale on December 12, 2013.
Starting at our first club of the 2014-2015 season on September 27 and at each club thereafter, Nick patrons may purchase advance tickets for any of our upcoming October to November shows.
$25 door tickets are only available if we do not sell out in advance. Any remaining tickets will be sold first come, first serve at the Crescent Heights Hall on the night of the show.