Tickets for ALL of the following 2016 Nick shows will go on sale at: Brown Paper Tickets on September 15.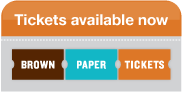 October 1:  Guy Davis 
October 15:  The Small Glories 
October 29:  James Keelaghan 
November 12:  The Once with opener The Andrew Collins Trio 
November 26:  The Marc Atkinson Trio 
Tickets for ALL of the following 2017Nick shows will go on sale at: Brown Paper Tickets on December 15.
January 14:  Little Miss Higgins and the Winnipeg Five 
January 28:  Catherine MacLellan 
February 11:  Shari Ulrich 
February 25:  The Slocan Ramblers 
March 11:  John Wort Hannam with opener Joel Fafard 
March 25:  Oh Susanna 
April 8:  Pharis and Jason Romero 
The Nick's ticket capacity is 193 patrons, and 110 of those are season's ticket holders.
Limited 2016-2016 season's pass GOLD CARDS are still available.
Send a cheque for $276 post dated September 1, 2016 and made out to The Acoustic Music Society. Mail to: P.O. Box 63016, Stadium RPO Calgary AB T2N 4S5.
The Nickelodeon thanks all those returning GOLD CARD holders who are supporting the club once again. We also warmly welcome those who have purchased a GOLD CARD for the first time after having been on our waiting list. GOLD CARD holders are reminded that your season's passes are transferable if you cannot attend a performance.
Ticket Sales
$25 Advance Tickets for all September to November 2016 concerts will go on sale on September 15, 2016 at 9:00 am.
Tickets for the January to April 2017 concerts will go on sale on December 15, 2016.
$25 door tickets are only available if we do not sell out in advance. Any remaining tickets will be sold first come, first serve at the Crescent Heights Hall on the night of the show.